TradHead, home of the Feckin' Tune Machine
Graham Lindsey 

Feckin' Tune Machine
Feckin' Tune Machine
Here's where you can find some of the best hats, shirts, whiskey glasses, and music for Trad players.
I'm asked the question "what is Trad?"  It's short for Traditional music, so if you play Trad Irish, Trad Scottish, Trad Québecois (here in Canada), Trad Cape Breton, and so-on, that's how I relate to the word.  Because there are countless musical traditions around the world, there are a ton of great traditions to celebrate!
What's a "Feckin' Tune Machine"??
Someone called me exactly that one time at a Trad Session, and I realized that night that it was going on a hat.  It just means you're a Tune Machine… but with a little extra gusto, I guess!
An important word about shipping.  It's really difficult to keep on top of shipping charges, with fuel surcharges, etc.  And shipping hats is extra challenging because they're always oversized.  The best way to pick up a hat from me is in person – and if you're far away, getting multiple products will save on shipping.
To order anything below, please reach out to me to arrange shipping!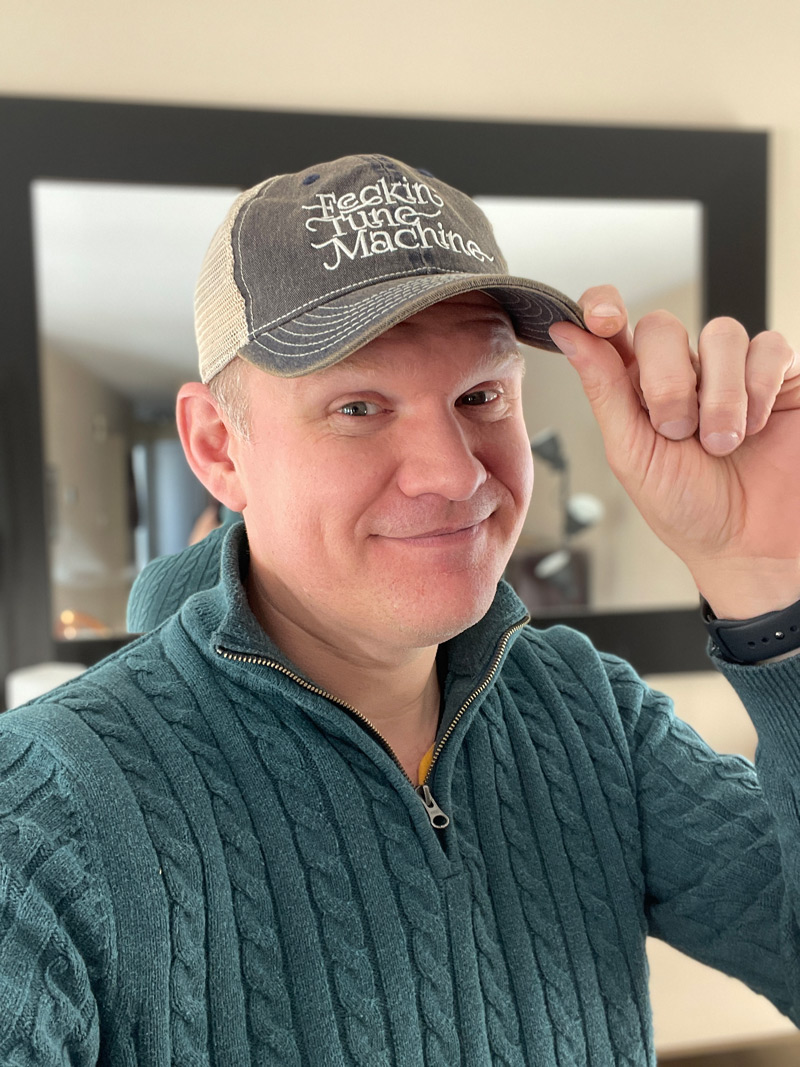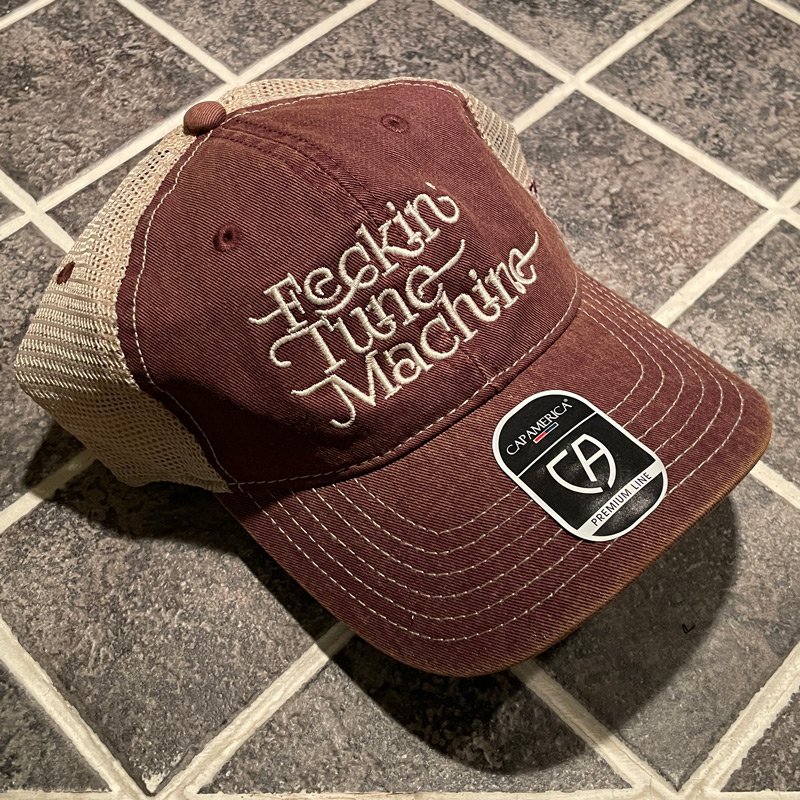 "Feckin' Tune Machine"
Available in Red or Blue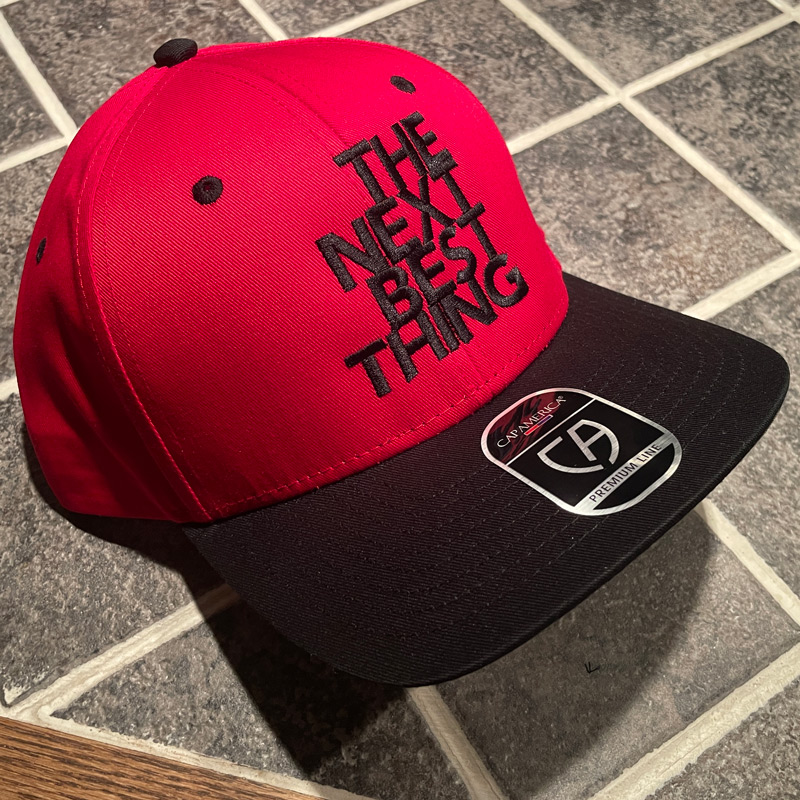 "The Next Best Thing"
Assorted Colours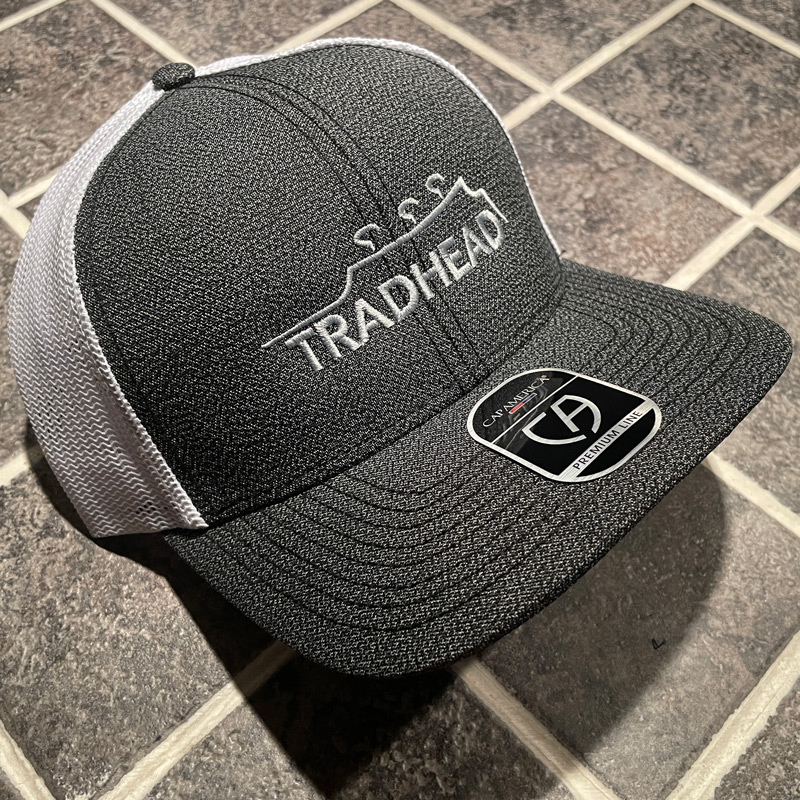 "TradHead"
Grey/White/Black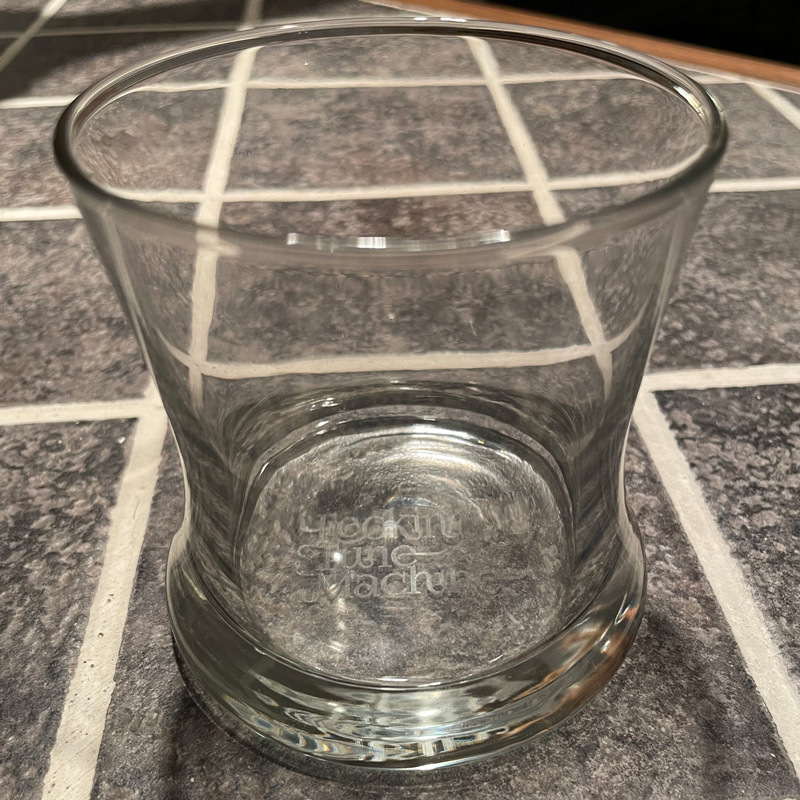 "Feckin' Tune Machine"
Whiskey Glasses (8.5oz / 250mL)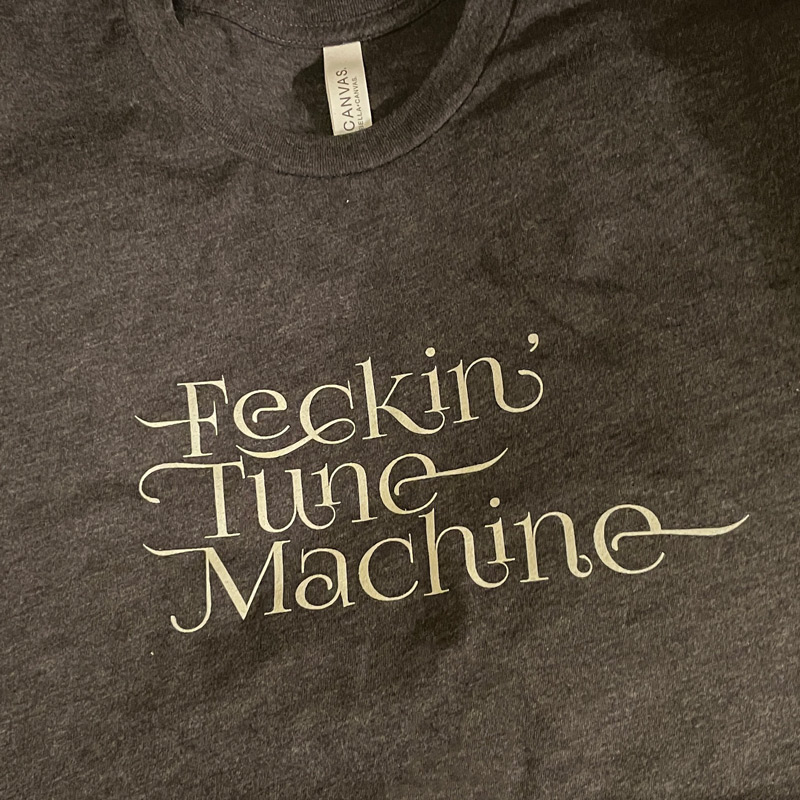 "Feckin' Tune Machine"
Bella Canvas Brand T-Shirts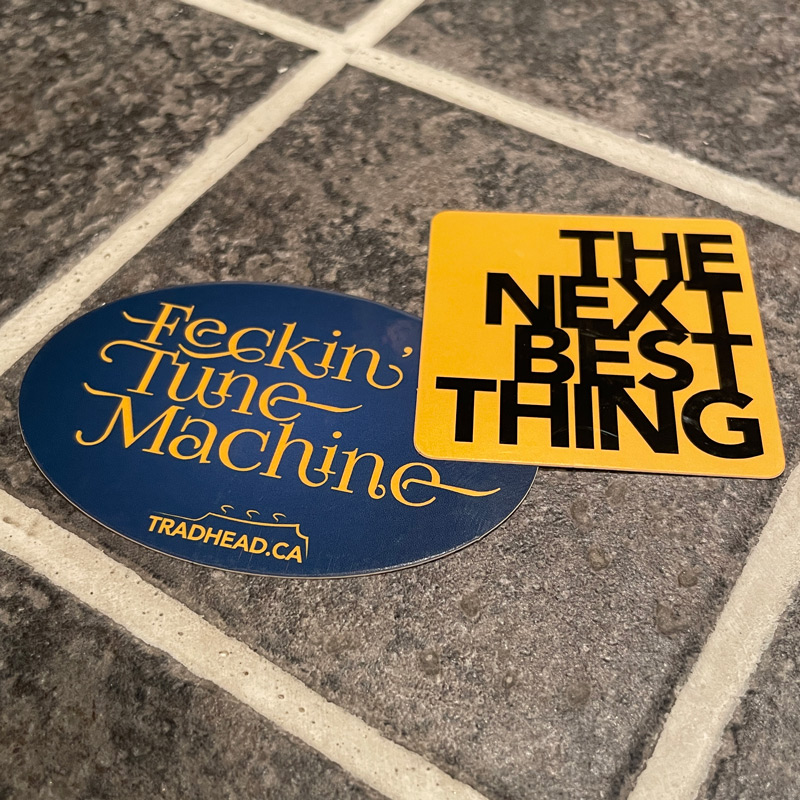 "FTM" and "The Next Best Thing"
Stickers